"A ship in harbor is safe, but that is not what ships are built for."
–John Shedd
You can overcome anxiety and panic attacks and reclaim your life.
Sound impossible?
A unique quality of anxiety is that it is a self-perpetuating condition. The more anxious you are, the more panic attacks you experience, the more panic attacks you experience, the more anxious and fearful you are of experiencing another one. Over time this can lead to your life becoming smaller and smaller, as you avoid experiences that trigger the anxiety.
You can overcome this debilitating condition and reclaim your life.
With anxiety, the only way past it is through it. What this means is that in order to gain control over it you need to allow it to happen. This sounds counterintuitive but is the only thing that works. We've all heard the expression "face your fears". In psychiatry we have a type of therapy called Exposure Therapy where, with the help of a therapist, you face your fears one by one, from the ones that cause the least anxiety to ultimately your biggest fear. By facing your fear, you help to retrain your mind and body to tolerate mild distress, which over time causes desensitization, or a decreased response (anxiety) to what you fear.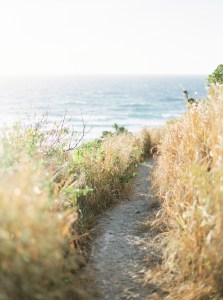 You can recover your life!
Just as a ship is not meant to stay in harbor, you are not made to live small. Over time, anxiety has a way of closing us in to a small, limited life.
If your anxiety is not severe, you can try exposure therapy on your own.  Challenge yourself each day to face one of your fears.  Start with something very small (maybe just walking outside) and progress over time to conquering bigger and bigger fears. It is scary at first but the reward is a much bigger, happier life.